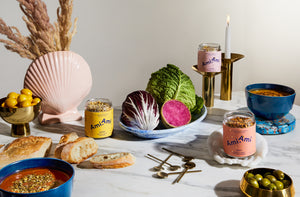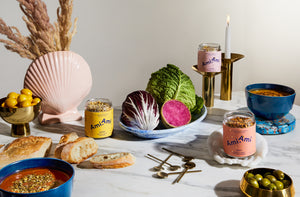 Ami [ah-mee] means 'friend' in French. Started by two friends, Ami Ami celebrates the beauty, joy and simplicity of making and sharing delicious meals at home.
Founders, Alison and Laura, first bonded over their love for food and how it brings people together. They started Ami Ami out of a shared belief that delicious and flavorful meals don't have to be fussy, have a long list of ingredients, or be hard to make at home.

Over the years of cooking together, they began to create their own flavorful blends of nuts, seeds and spices that quickly became pantry staples. These toppings add a vibrant pop of flavor with texture and crunch in every bite. Use them on salads, toasts, eggs, soups, pastas, dips and more!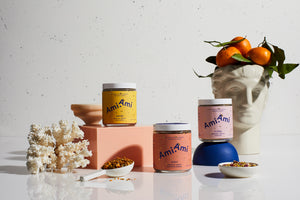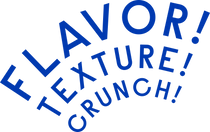 Partnership with Heya Masr
As women business owners, it's important to us that we support organizations that empower young girls and women on their own paths to success. That's why we partner with
Heya Masr
- a social enterprise initiative in Egypt with a mission of restoring a sense of dignity and pride in young women.
Heya Masr
does this through providing a nurturing, safe environment for physical activity, a nutritional and healthy lifestyle program, character development activities, and sexual-harassment awareness and self-defense training. We donate a portion of profits to directly support the important work that
Heya Masr
is doing.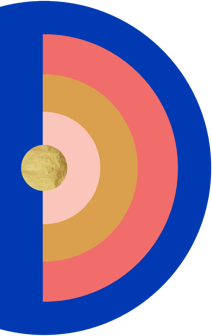 FAQs
What do I do with this stuff?
Ami Ami is a topping intended for finishing. Sprinkle generously on all your favorite foods! Salads, soups, grain bowls, yogurt, ice cream...the possibilities are endless!
Is Ami Ami organic?
We're working on it. While Ami Ami isn't certified organic, we always do our best to source the highest quality ingredients we can.
Is it gluten free? Dairy free? Vegan? Paleo? Keto?
YES! Unless you have a nut allergy, you can probably eat it.
How do I store it?
Make sure the lid is tightly screwed on. Store your jar(s) in a dry place away from direct sunlight.
What is dukkah?
Dukkah is a condiment consisting of a mixture of nuts, seeds and spices. It's part of many food traditions across cultures—but is thought to have originated in Egypt, where some form of nut, seed and spice blends have existed since ancient times. The word dukkah, which comes from the Arabic word "to pound," makes references to the traditional method of grinding in a mortar and pestle. It's most commonly used mixed with olive oil as a dip for bread in many parts of Northern Africa and the Middle East. Every recipe is different and in traditional markets you will find a variety of blends depending on the family or vendor.
How much do I use?
As much as you want! Sprinkle lightly or liberally. Leave it up to your tastebuds!
Do you ship internationally?
At this time, we are only shipping to the US and Canada. We hope to be able to ship worldwide sometime in the near future!